Today's guest is Kim Vopni. Kim is a self-professed pelvic health evangelist and is known as The Vagina Coach (which, by the way, I love).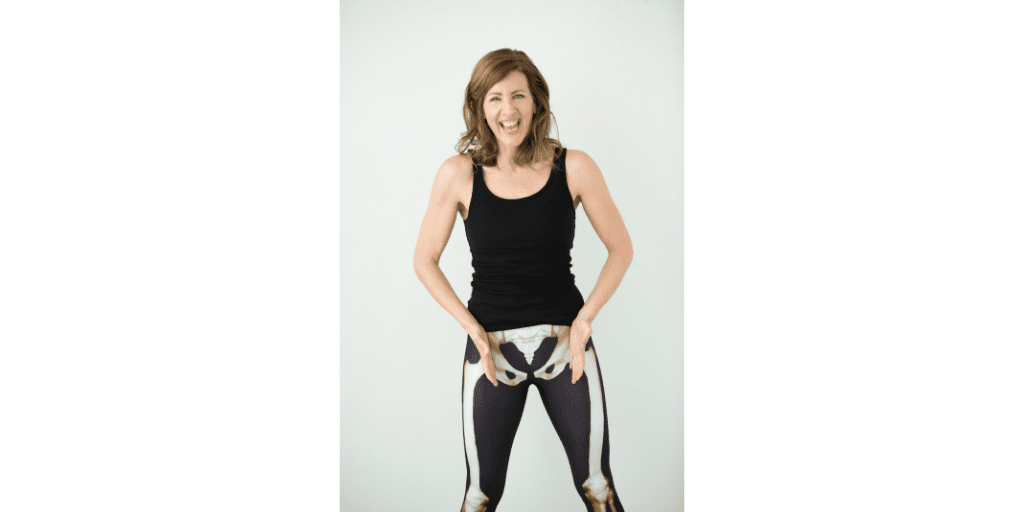 Kim is the founder of Pelvienne Wellness Inc – a company offering pelvic health programs and coaching for women in pregnancy, motherhood and menopause. She is also the co-founder of Bellies Inc, a company focused on improving births and postpartum recoveries with the revolutionary Ab System.
What I love about Kim is that she is taking a topic that is for some embarrassing to talk about and completely banging the drum for better care of both. For too many years women have shied away from seeking help for incontinence, prolapse or general vagina healthcare and this needs to stop.
In this episode we discuss what you need to know about your vagina, how to get comfortable talking about topics that could be seen as embarrassing, and why it is so important we take care of our pelvic health.
This episode is great for ALL women, no matter what their age. It's time to stop giving our vagina cute names and being red cheeked about talking about them and let's get educated instead. I hope you enjoy this episode.
Please do leave a review/feedback if you do enjoy this episode. It goes a long way to spread the message of The Strong Women Podcast.
The Vagina Coach's Favourite Book: Eat, Pray, Love by Elizabeth Gilbert (you can buy it here)
Where you can find out more about The Vagina Coach:
Listening on the move?
A Word From The Podcast Sponsor – Pilates PT:
This podcast is brought to you by Pilates PT. Set up by Tatler award-winning fitness expert Hollie Grant, Pilates PT is one of the most exclusive fitness providers in the UK.
With a  London studio, at-home training, an online fitness and nutrition plan, a prenatal online plan, and an industry-leading podcast, Pilates PT's mission is to empower, educate, and motivate you to become the fittest and healthiest you can be.
Pilates PT does not believe in extreme exercise regime's, fad diets, or body shaming. Pilates PT believes that focusing on how your body performs, not how it looks, is the key to lifelong wellness and happiness.
Find out more about Pilates PT here.
Or, to sign up to The Pilates PT Method Online with a 10% discount just enter the code 'STRONGWOMEN' at checkout. click HERE to get started today.