Pilates PT
Fulham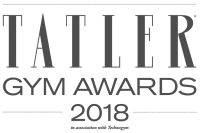 Winner of "Best Pilates Studio" in the Tatler Gym awards 2016 and 2018
Situated in the heart of Fulham, Pilates PT is a Tatler award-winning, private personal training and 1:1 Pilates studio. We specialise in Reformer Pilates, The Pilates PT Method, and Pre & Post-Natal Fitness.
Training Options
The Pilates PT Method®
Created by PT and Pilates expert Hollie Grant, our signature workout 'The Pilates PT Method' is an effective, results-led combination of high intensity interval training (HIIT), reformer Pilates, weight training and plyometrics.
HIIT is an effective way of lowering visceral body fat and reducing the risk of diabetes and heart disease, whilst Pilates boosts strength and flexibility.
Described by The Times as "Not only really fun, but the results are noticeable within a matter of weeks", The Pilates PT Method will make you stronger, fitter, and healthier.
Book Your Session Today
Reformer Pilates
Reformer Pilates, created by Joseph Pilates, is an effective, safe and reliable workout that builds strength, improves posture, and increases flexibility.
Often advised by Physiotherapists, Reformer Pilates is carried out on a Reformer Pilates machine, comprising a moving carriage controlled by weighted springs and a pulley system.
At Pilates PT, following a postural analysis during your first session with us, we will work to reduce your muscle imbalances, help you move and feel better, and help you build a stronger, more flexible body.
Book Your Session Today
Pre and Post-Natal Pilates
Whether you are currently pregnant, recently gave birth, or have been advised by your doctor that you have post-natal fitness requirements, we have a team of pre & post-natal instructors that can help. Our all-female team have worked with countless pre & post-natal clients, have heard everything, and can safely advise and train you throughout this changeable period.
Whether your goals are to have an active labour, reduce a diastesis recti issue or simply get your fitness back post labour we have the knowledge and team to assist.
Book Your Session Today
Prices
| | |
| --- | --- |
| Introductory 90 Minute Session (only applicable if undertaking The Pilates PT Method) | £135 |
| Single Session | £120 |
| Pack of 5 | £575 (£115 per session) |
| Pack of 10 | £1100 (£110 per session) |
| Pack of 15 | £1575 (£105 per session) |
| Pack of 30 | £3000 (£100 per session) |
Memberships
| | |
| --- | --- |
| Intermediate Membership* | Advanced Membership* |
| 8 Sessions Per Month | 12 Sessions Per Month |
| £816 per month (£102 per session) | £1,118 per month (£99 per session) |
* Strictly limited numbers available
T & C's
Minimum 3-month membership
Sessions not used in any given month will not accumulate / roll over into the next month
Late cancellation rules still apply
Want to Book In Quicker and Easier?
Download Our App
Did you know that we have an app where you can see our schedule, book your sessions, purchase packages, and see your previous bookings? Download the Pilates PT app today using whichever app download service you usually use. Search for 'Pilates PT' and book your next session today.
Questions?
Call Us On
020 3026 8342
Find Us
Pilates PT, 136-144 New Kings Road, Fulham, London, SW6 4LZ