Today's guest is Mel Wells, a Certified Health Coach, Eating Psychology Coach, International Speaker and the Bestselling Author of widely acclaimed, 'The Goddess Revolution' (which you can buy HERE).
She is Hay House's youngest author and has been featured in Forbes Under 30, Women's Health, Cosmopolitan, BBC Radio 1 and more, as a leading women's expert in her field.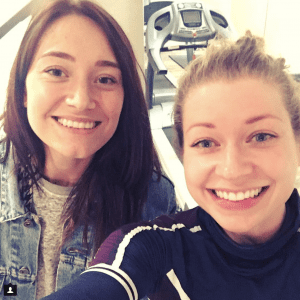 Mel dedicates her time to helping women worldwide ditch the dieting for good, make peace with food and love their healthy bodies, coaching women via her online Academy, and luxury Goddess Retreats in Bali (where Mel lives) and Thailand.
I've had my eye on Mel for a while for the podcast as she is all about loving your body. She incorporates what feels like a very spiritual approach to happiness and self care and a lot of what Mel advises in this podcast is really positive. She speaks from personal experience with such honesty.
I hope you really enjoy this podcast and it helps you build a positive relationship with your body.
Also, thank you to all the amazing people who have messaged me about the Strong Women Podcast. If you have enjoyed it, it would mean the world to me if you could leave a review on itunes to let me know. Also look out for my new book 'The Pilates PT Method' which is being released on 28th December. You can pre-order it HERE.
– Mel's Favourite Book: You Are The Universe by Deepak Chopra (you can buy it HERE)
– Mel's Upcoming Book 'Hungry For More' (buy it HERE)
Where to find out more about Mel Wells:
– Website
– Facebook
– Twitter
– Instagram
Did you enjoy this episode of the Strong Women Podcast? If so, and you haven't listened already, be sure to listen to Episode 10 with Anna Kessel HERE