Todays guest is Laura Hoggins (or you may know her as Biceps). Laura is a fully trained Fitness Coach and Personal Trainer who runs her own concept class, LIFTED, at the Ministry of Sound Fitness.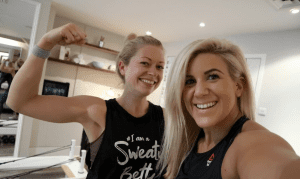 Born and raised in Surrey, Laura developed her passion for lifting after discovering a CrossFit box in Hammersmith. Inspired by the community of individuals whose priority was athletics and not their aesthetic, Laura quit her office job and moved into fitness full time.
Her career started under the tutelage of Ben Gotting at The Foundry. She now teaches a mix of modified strongman, strength and conditioning circuits across the city at London's top fitness venues.
Laura has worked with British Women's Lifting, Women in Sport and This Girl Can to spread a campaign that she supports that 'strong is not a size'.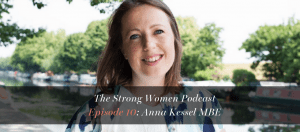 From one Strong Woman to another. If you enjoyed this episode of the podcast please line up this episode next. Anna Kessel MBE is a personal hero of mine. She is also the author of 'Eat, Sweat, Play', a book that helped shape my message. You can listen to this episode HERE
What I love about Laura is that she's bridged the gap between what women have previously thought about weight lifting, and the reality. I feel she is making it safer, more accessible and less intimidating.
I hope you enjoy the podcast!
Laura's Favourite book: The Secret Diary of Adrian Mole by Sue Townsend (you can buy it HERE)
Where to find out more about Laura Hoggins:
If you are listening on the move and can't listen to this episode with this webpage open, try one of the below links to continue listening: