Today's guest is professional womens rugby player Vicky Fleetwood.
Vicky Fleetwood plays for both England and Saracens and is a World Cup winner, world cup silver medallist and Commonwealth Games bronze medallist. Just a matter of weeks ago the England women's rugby team also won the grand slam in the 2019 Six Nations. She is also a personal trainer.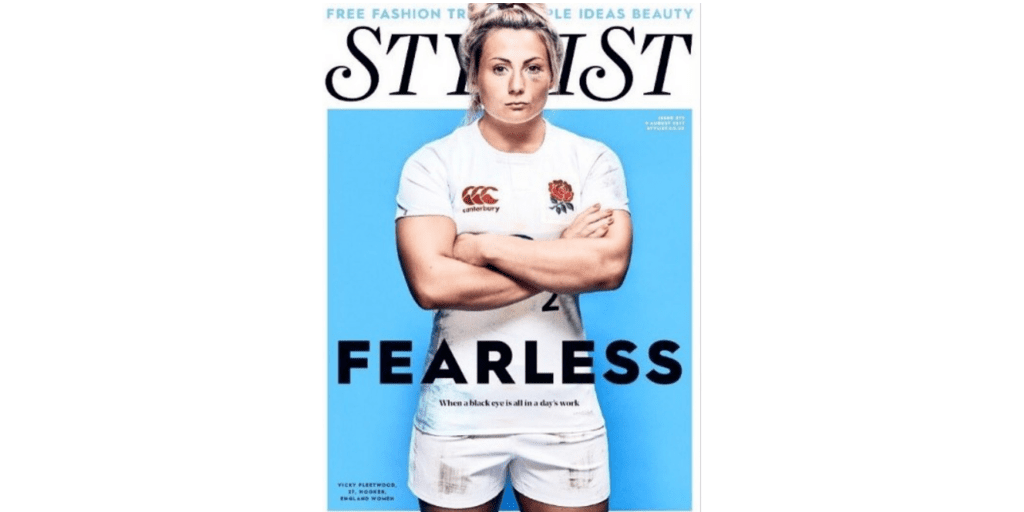 Vicky Fleetwood on the cover of Stylist Magazine (August 2017)
Vicky aims to challenge stereotypes and prove that women can be strong, and capable, and still be womanly/girly. Obsessed with performance and bettering herself, she is strong minded, hard-working and a huge believer that having the right mindset, will always help you achieve more.
In this episode we talk about how team sports can have a huge positive impact on women's physical and mental health, how to progress in a predominantly male industry and how you can support women in rugby.
What I love about Vicky is the infectious passion that she has for rugby. Rugby is so inclusive and there is no generic body shape or size needed to take part. I have always hated the way that sport has been so heavily defined by gender in the past (boys play football whilst girls play netball). Women like Vicky are helping to showcase how all genders can be great at all sports.
You're going to love her and I really hope you enjoy this episode. If you do enjoy the podcast please do leave us a review on Soundcloud or Itunes. It goes a long way to helping the podcast grow.
Vicky Fleetwoods favourite books:
– Girl on a Train by Paula Hawkins (you can buy it here)
– Gone Girl by Gillian Flynn (you can buy it here)
Where to find out more about Vicky Fleetwood and womens rugby:
Listening on the move?
The Strong Women Podcast sponsor:
This podcast is brought to you by Pilates PT. Set up by Tatler award-winning fitness expert Hollie Grant, Pilates PT is one of the most exclusive fitness providers in the UK.
With three London studios, at-home training, an online fitness and nutrition plan, and an industry-leading podcast, Pilates PT's mission is to empower, educate, and motivate you to become the fittest and healthiest you can be.
Pilates PT does not believe in extreme exercise regime's, fad diets, or body shaming. Pilates PT believes that focusing on how your body performs, not how it looks, is the key to lifelong wellness and happiness.
Find out more about Pilates PT HEREens rugby womens rugby womens rugby womens rugby womens rugby womens rugby womens rugby