Today's guest is Pip Stewart, an adventurer, journalist and presenter.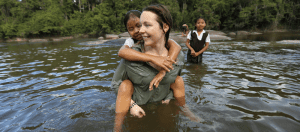 Photo courtesy of Peiman Zekavat
After studying History and Politics at Oxford University Pip subsequently worked in Asia for five years as an anchor and reporter in Hong Kong and Malaysia. She reported on the Malaysian election and produced political and travel multimedia stories for The Telegraph, BBC, CNN and South China Morning Post, amongst others.
In 2013, Pip cycled home from Malaysia to London. She covered 10,000 miles and 26 countries in a year on her bike. In 2016 Pips adventures took her on a 3,000 mile cycle, boat and plane journey exploring Brazil and Peru to raise awareness of the environmental issues in the region.
In February this year Pip took on a world first – paddling the entire length of The Essequibo, South America's third largest river, from source to sea alongside fellow 'Strong Women Podcast' guest Laura Bingham (you can listen to Laura's episode here).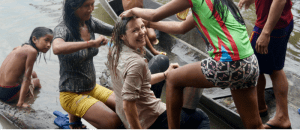 There is absolutely no stopping Pip. I love how passionate she is about sharing stories from people all over the globe. She has challenged herself time and time again and that fascinates me.
This podcast is for anyone who has an itch they want to scratch, she'll inspire you to just do it. If you enjoy the podcast please do share it with others or leave us a review on iTunes or Soundcloud.
Pips Favourite Book: Shantaram by Gregory David Roberts (you can buy it here)
Listening on the move?
Where Can You Find Out More About Pip Stewart:
Photos Credit: