This week's guest is Nicole Clewer, founder of premium activewear brand Dot Dash Activewear.
Nicole started the brand a year ago after deciding to ditch previous ambassador roles and become an ambassador of her own brand. Looking around, Nicole realised that women today often do the school run, head into the office, hit yoga AND find time to meet the girls for a coffee all in one day.
With this in mind she wanted to create a brand that incorporates all of these needs and still looks and feels amazing, which is why she started Dot Dash Activewear.
Prior to this Nicole worked as a Personal Trainer for almost ten years and also competed as a GB Powerlifter, breaking a squat British record in 2013.
It's safe to say Nicole likes a challenge, not only did she launch Dot Dash Activewear this year, she also had her baby boy Jago.
What I love about Nicole is that she is open and honest about what it takes to juggle a baby, a new business and a social life, but also 100% recommends it and shows that your entrepreneurial dreams don't have to stop once you have children, in fact they can be the very motivation you needed.
I hope you enjoy the podcast. If so please share with friends and family you think may benefit from its message.
Nicole's Favourite Book" 'The Secret' by Rhonda Byrne: you can buy it HERE
Where To Find Out More About Nicole Clewer: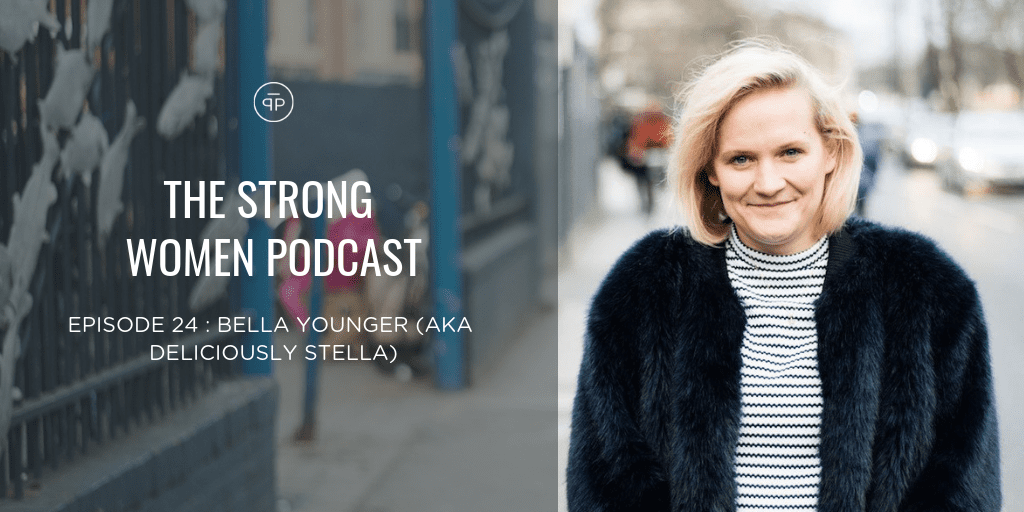 Fancy a Christmas giggle? Then give Episode 24 of The Strong Women Podcast with Bella Younger (aka Deliciously Stella) a listen HERE
Enjoying this episode with Nicole Clewer? Listen On The Move…
If you are out and about and want to listen to this Episode on the go just click one of the following links: