Today's Strong Women Podcast guest is Muireann Carey-Campbell who some of you may know as Bangs & A Bun.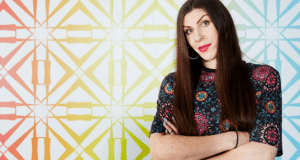 Who is Muireann Carey-Campbell?
Bangs is the Head Instructor at Boom Cycle spin studio in London where her classes are frequently sold out. She also throws out positive messaging like it's going out of fashion and consequently, started her incredible blog, Bangs and a Bun, back in 2007. Bangs also writes for numerous publications, namely her monthly columns in Elle magazine. In addition she's also a confident and motivating public speaker.
What I love about Bangs is that she really understands the responsibility she has as a voice in the fitness industry and uses it to spread realistic, and often personal, advice. There are so many mixed messages in the fitness industry currently, but Bangs is a great reminder of how powerful exercise is at improving our moods, and that exercise should be about our health, not aesthetics.
You're going to love her!
Where can you find out more about Bangs?
*
Enjoyed this podcast? Why not read my blog post 'Mind The Gap' where I talk about all things Thing Gap related and why they are ridiculous! Read it here.