This week, for the first ever Strong Women Podcast, my guest is the wonderful Melissa Hemsley. Melissa is one of the most positive, happy and motivating women I have had the pleasure of training. She is also one half of the Hemsley sisters who are not only best selling authors but have their own café at Selfridges in London.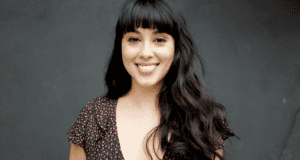 The Hemsleys have 2 books to their name: The Art of Eating Well (buy it HERE), and Good + Simple (buy it HERE) and Melissa has her own book coming out next year. Furthermore, you may have also seen them on Eating Well with Hemsley and Hemsley on channel 4.
Melissa first came to my studio after losing her motivation to exercise after sadly losing her father. What I love about Melissa is the way that she uses food as a way of bringing people together, whether that be bringing me homemade lunches to her sessions, hosting networking afternoon-teas at her café or her support for Cook For Syria that sees chefs around the world coming together to raise money for an incredible cause.
Melissa has carved out an impressive career all whilst helping build other women up and is a true inspiration to me – she couldn't help others more! I really hope you enjoy this first ever episode of the podcast.
Where to find out more about Melissa Hemsley:
Or check out her website here
Did you enjoy this episode of the podcast? If so, check out my pesto courgetti recipe HERE and rustle up something tasty and nutritious tonight!