The Bump Plan is a holistic prenatal fitness plan that allows you to work out with confidence at each trimester of your pregnancy
You're embarking on a beautiful, wild, exciting (and maybe brand new) journey
What makes The Bump Plan the first-of-its-kind is that you move through each trimester of pregnancy with highly-qualified, expert trainer, Hollie Grant by your side, who is pregnant as well. Hollie understands exactly what you are experiencing and has designed each workout with your growing body in mind.
Through its revolutionary approach to Pilates and low impact cardio, The Bump Plan will help you to feel stronger, healthier and more prepared for birth.
The Bump Plan will help you feel strong and supported
Along with educational resources and expert advice, you'll be given the tools you need to feel supported during your pregnancy, labour and beyond.
Plus, our optional Luxury Starter Pack, personally curated by Hollie to include a range of practical pregnancy goodies, will help you feel strong and supported during the journey that lies ahead.
Can't wait to get started?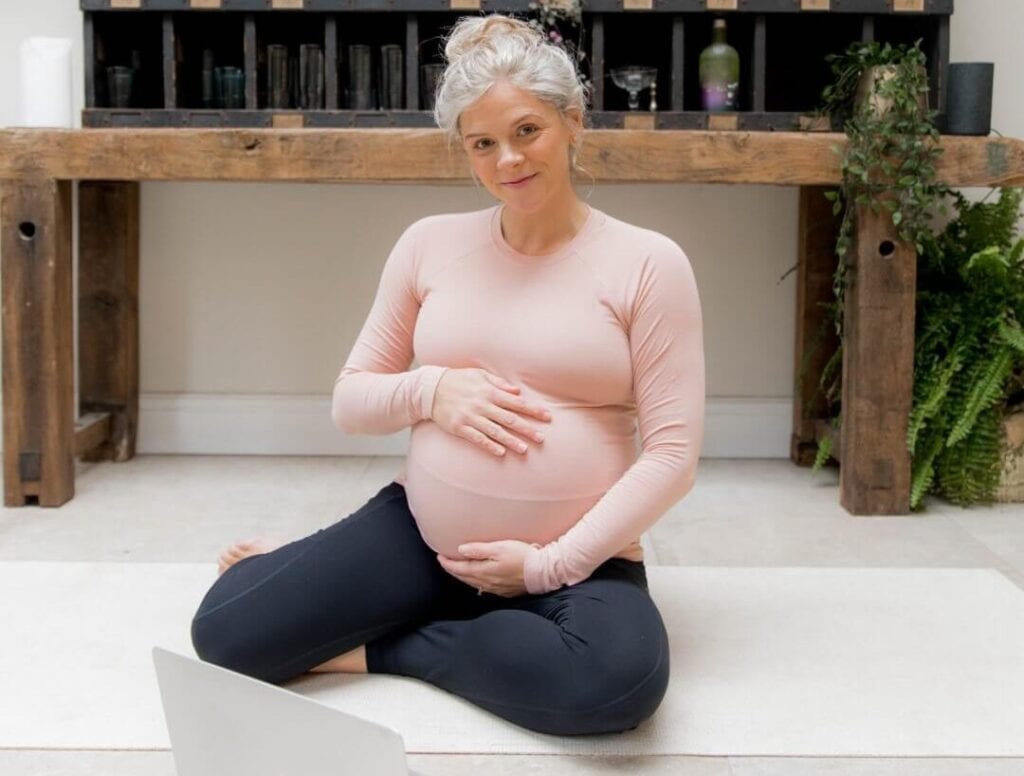 The Bump Plan is for you if...

You want to feel strong, healthy, and empowered during your pregnancy
Whether you're a complete newbie or an exercise enthusiast, The Bump Plan allows you to build your fitness and strength during pregnancy through quick and effective low impact cardio and Pilates workouts. These workouts range from 20-30 minutes long, so they can easily fit into your busy schedule while still allowing you to feel the benefits.

You're looking for a highly-qualified expert who understands both the science of safe movement and the emotional transformation you're on
Knowing that your expert trainer Hollie moves through each trimester with you (growing her bump) will help ensure you're entirely safe and confident that each session in The Bump Plan is precisely right for you.

You know exercise is essential for your mental health, and you want to take care of yourself while pregnant
The Bump Plan provides supportive workouts along with evidence-based advice to help you look after your mental health and navigate any challenges you may experience during pregnancy.

You want to be guided and supported by a team of skilled professionals
It has been created with leading prenatal and birth experts including Laura Thomas; Registered Nutritionist and Founder of The London Centre for Intuitive Eating, Clare Bourne; Pelvic Health Physiotherapist, Kate Moyle; Psychosexual and Relationship Therapist, and Siobhan Miller;
Founder of The Positive Birth Company, leading Hypnotherapy Birthing Course.

Your baby's health is the most important thing to you and moving your body enjoyably and safely for yourself and your baby is imperative
Research shows that exercising during pregnancy is not only essential but incredibly beneficial. If you love to work out and are concerned that you won't be able to safely experience those feel-good endorphins while pregnant, we're here to put your mind at ease. 
The Bump Plan is a safe prenatal fitness plan with workouts tailored to each trimester. It has also been expert approved by leading Women's Health Physiotherapist Emma Brockwell so you can exercise with peace of mind.

You want a prenatal fitness plan that supports you both mentally and physically
You will get access for 12 months to The Positive Birth Company Digital Hypnobirthing Pack, which will help you feel calm and prepared to go into labour. Additionally, every week you'll train with Hollie at the same stage of pregnancy – knowing that you're supported every step of the way.
You'll also gain access to expert advice in our Education Hub to help improve your energy levels, sleep quality, mindset, and appreciation of your body.
Trimester-specific workouts
The Bump Plan focuses on safe and functional fitness
Each workout is tailored specifically to a trimester and was created with your growing bump in mind, to help you feel strong, fit, and empowered throughout pregnancy. Being able to train alongside Hollie, who is at the same stage in her pregnancy as you are, is a massive benefit to you as Hollie knows precisely how you feel and how to modify workouts to take into account your growing bump.
Move through your pregnancy with The Bump Plan
How you move through the course depends on when you join The Bump Plan. The workouts change throughout your pregnancy with new exercises released at 12, 18, 24, and 30 weeks to meet your current needs during that phase of your pregnancy.
You will receive six videos per stage of the plan that are designed to support you through whatever challenges or changes you are experiencing at that time.
You will also receive access to our members-only weekly live 60-minute Bump Plan class with Hollie. If you can't make the live class, you can access the replay anytime in your client portal until the next live class takes place.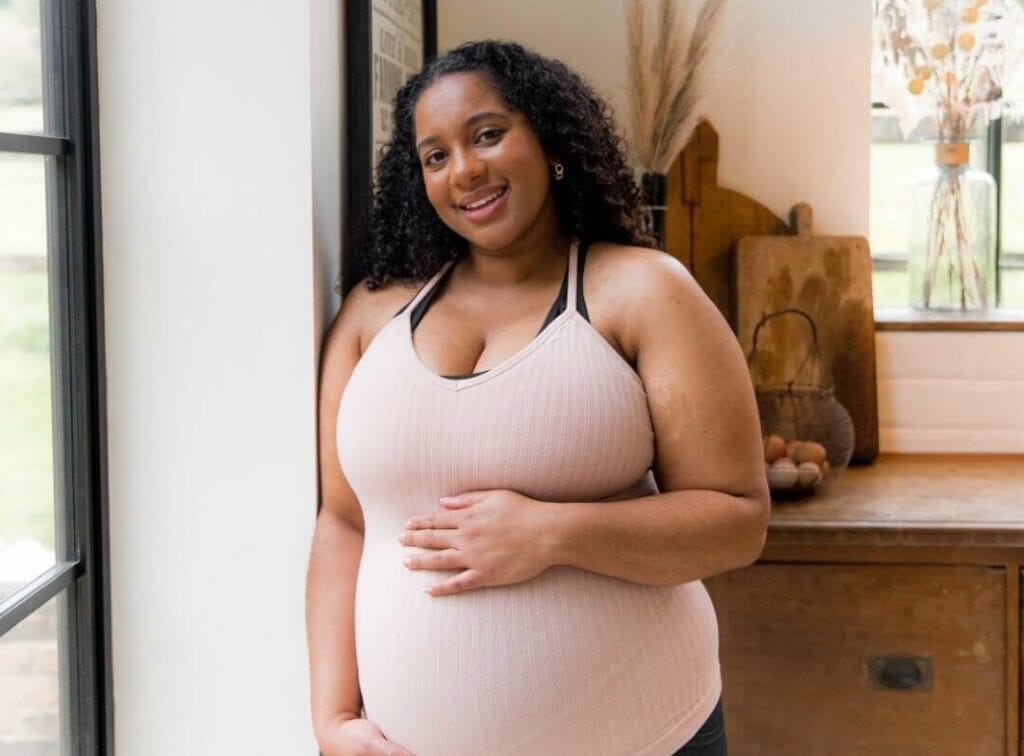 Our workouts are both fun, safe and challenging
Each workout will get your heart pumping, build your strength, improve your posture, enhance your pelvic floor muscles, and prepare you for labour.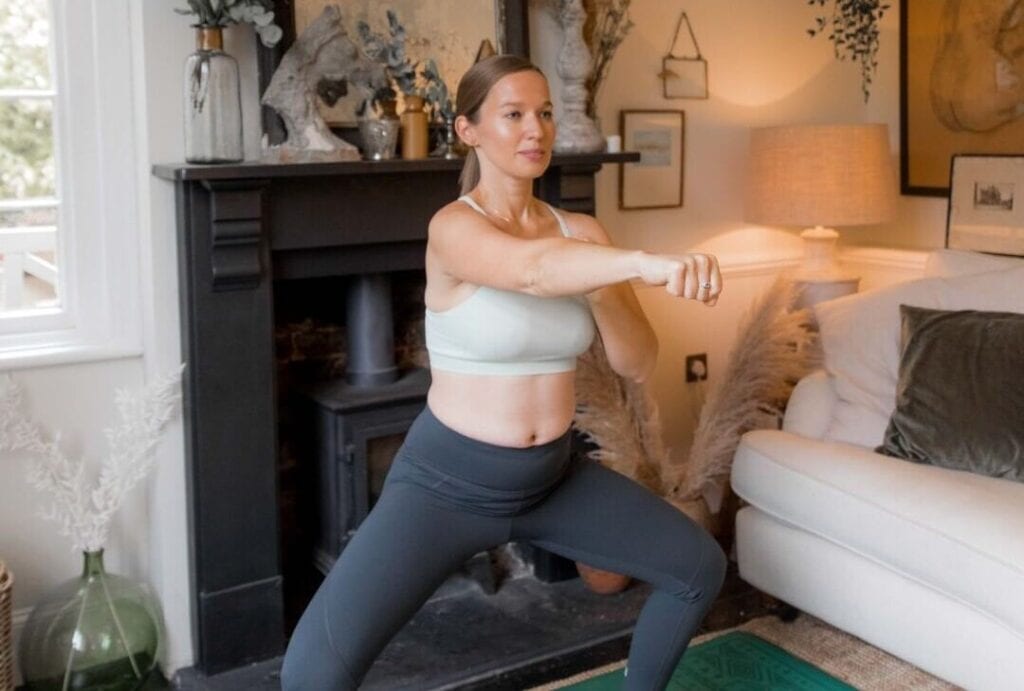 Example weekly
workout schedule
| | |
| --- | --- |
| MONDAY | – 30 Minute Cardio Pilates |
| TUESDAY | – 20 Minute Pilates (Focusing on Upper Body) |
| WEDNESDAY | – 30 Minute Cardio Pilates |
| THURSDAY | – LIVE 60 Minute Bump Plan Class with Hollie |
| FRIDAY | – 30 Minutes Cardio Pilates |
| SATURDAY | – 20 Minutes Stretch and Lengthen |
| SUNDAY | – Rest Day |
Expert content and resources

EVIDENCE-BASED EXPERT ADVICE
Get access to an Education Hub full of evidence-based expert advice that has been specially created for The Bump Plan. These exclusive resources will help you navigate your pregnancy and prepare for motherhood.
EXTENSIVE RANGE OF RESOURCES
From breastfeeding and mental health to perineal massage and diastasis recti, The Bump Plan contains an extensive range of educational resources so you can face any challenge that comes your way.

ACCESS TO HOLLIE'S VIDEO DIARY
You'll also get exclusive insight into each stage of pregnancy through Hollie's video diary. In each video, Hollie will share pregnancy symptoms that you can expect in the next six weeks, along with tips and advice on adjusting your workouts.
Luxury Starter Pack
Along with The Bump Plan, we highly recommend purchasing this optional bundle of goodies, hand-picked by Hollie, to help you feel strong and empowered to face whatever comes your way. This special prenatal pack would typically cost £100+ bought separately, but we're offering it to you for just £55 with your membership.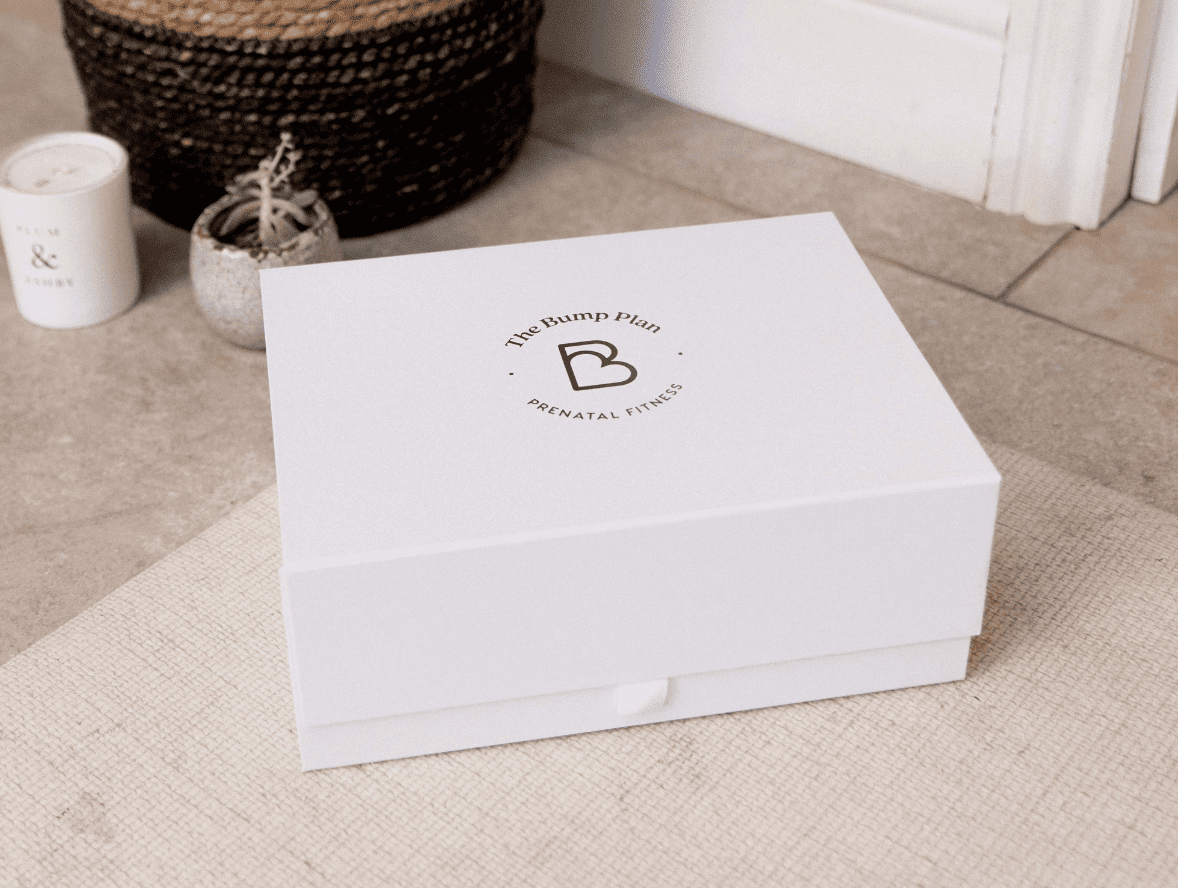 Resistance band and Pilates ball, which you will use during your workouts, helping you to strengthen your body and prepare for labour


Valued at £15

Mama Mio Tummy Rub Butter to help prevent stretch marks and soothe dry skin


Valued at £25

The Naked Truth by Anya Hayes, an honest, hilarious and relatable book on pregnancy


Valued at £13

Magnesium Bath Flakes to help soothe any tired or aching muscles throughout your pregnancy


Valued at £5

The Positive Birth Company's Digital Pack. As the world's number one hypnobirthing program, the Digital Pack is fully comprehensive with 43 videos covering topics from the science behind hypnobirthing to the physiology of birth. Through it, you'll learn how to feel more positive, confident, relaxed, and even excited about giving birth.


Valued at £35
Sign up for The Bump Plan
Click the buttons below to either Get Started or Start Your 7 Day FREE Trial. By getting started straight away, you'll get instant access to everything The Bump Plan has to offer.
After you sign up, you'll be asked to complete your entry form.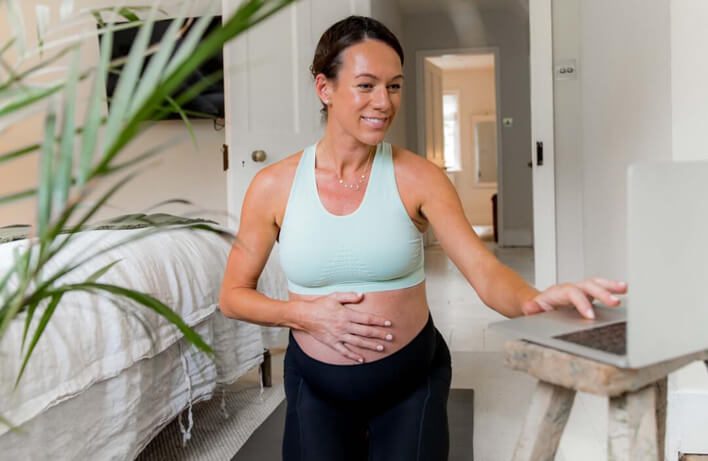 Select your stage of pregnancy
The Bump Plan's workouts are tailored to each trimester. By selecting your
pregnancy stage, you'll be directed to the exercises that are right for you from the moment you start the plan. Every six weeks you'll advance with Hollie through your pregnancy together and get access to the workouts you'll be doing during this stage of pregnancy until advancing to the next stage.
Receive your Luxury Starter Pack (optional)
Once you've purchased The Bump Plan membership, if you've chosen to add a Luxury Starter Pack to your order, you'll receive it in the post ready to enjoy throughout your pregnancy.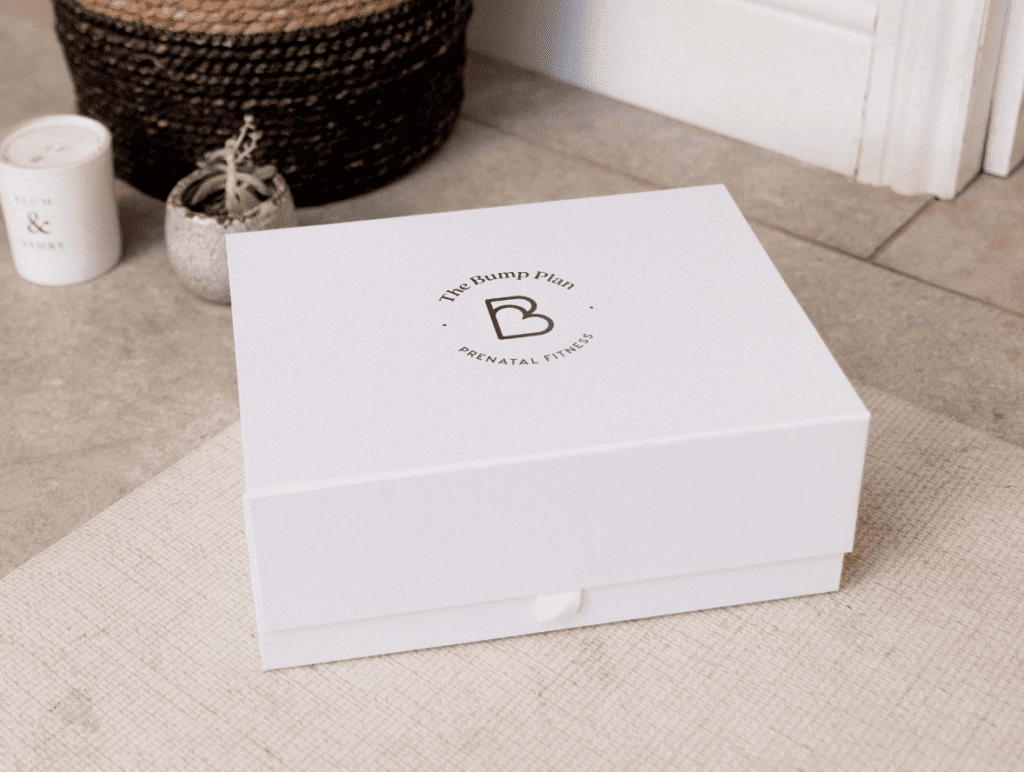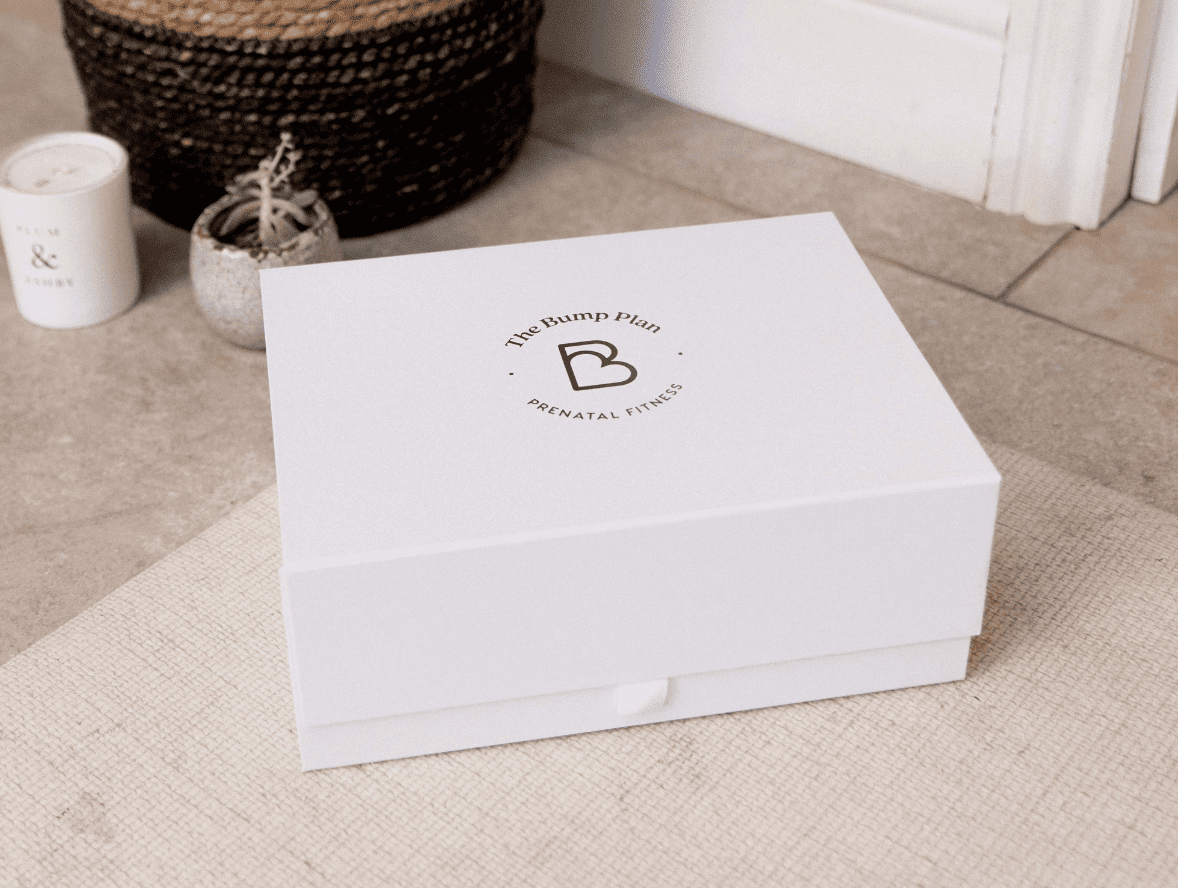 Explore the Education Hub
Feel supported on your journey to motherhood with evidence-based advice and expert support at your fingertips.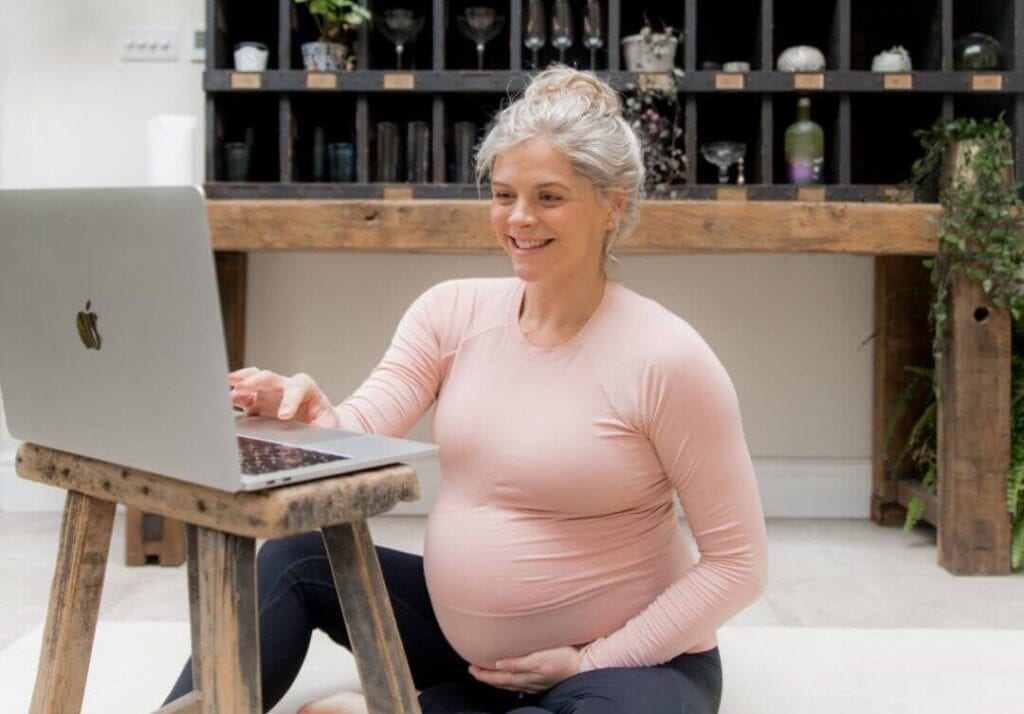 Progress through your pregnancy with Hollie
You can start The Bump Plan at any time during your pregnancy. At 12, 18, 24, and 30 weeks, you'll get access to a new range of workouts to suit the new stage of your pregnancy, allowing you to work out with complete confidence and peace of mind. Throughout each stage of The Bump Plan, Hollie will be at the same stage of her pregnancy so you can feel supported and confident with each workout.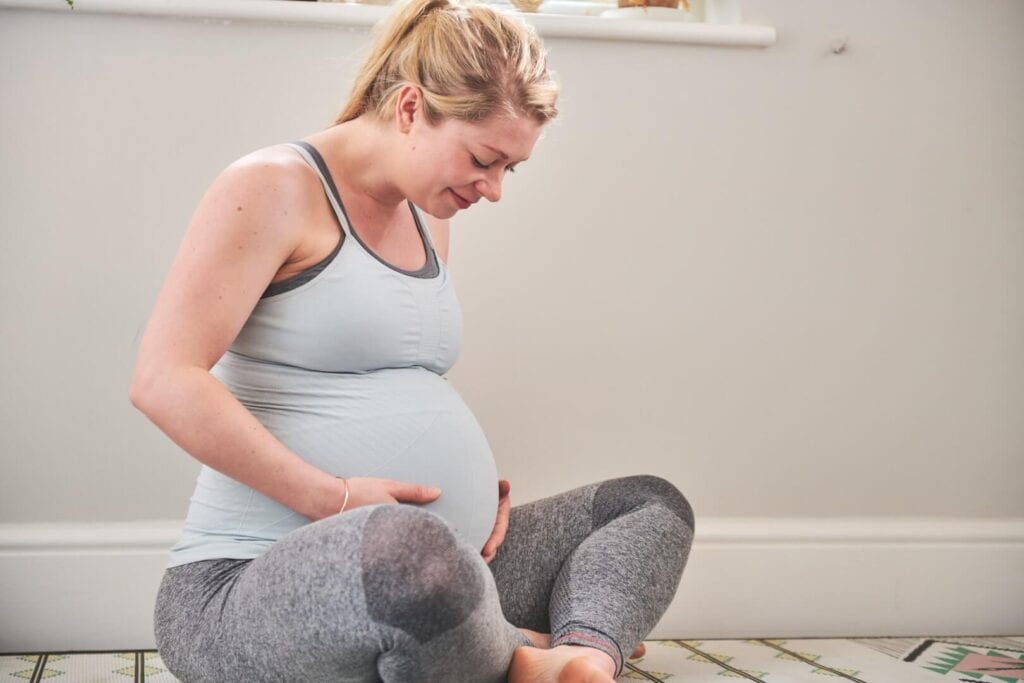 Benefits of Combining Pilates & Low Impact Cardio While Pregnant

Pilates works to strengthen your core and prevent pain
When you fall pregnant many mechanical and hormonal changes begin, ready to assist you during labour. These changes can cause postural changes during pregnancy that can lead to lower back pain and discomfort. By strengthening your abdominal muscles, you can help to support your posture making you less likely to develop pain.

Strengthen and tone your pelvic floor
It's common for your pelvic floor to become weakened during pregnancy due to hormonal changes and the baby's weight. Combining Pilates and low impact cardio can strengthen these muscles and reduce the risk of stress incontinence that can develop during or after pregnancy.

Understanding how the breath can help during labour and the postnatal period
Understanding and optimising your breath is a crucial component of all Pilates practice. Focussing on breath control during your pregnancy can help you maintain functional core strength and enhance your confidence before going into labour

Strengthen your glutes
During pregnancy, your body changes anatomically to make room for your growing baby, which can cause your pelvis to tilt forwards and encourage increased curvature of the lower back. This position of your pelvis provides the least amount of glute muscle engagement, and as a result, can impact your posture during and after pregnancy. The Bump Plan helps to focus on building up your glute strength, so you don't lose activation, ensuring your posture remains aligned and strong.

Pilates helps you to be mindful and calm
Due to the many physiological changes occurring in your body during pregnancy, it can be hard to slow down and be present. Taking some time for yourself during your pregnancy allows you to switch off from day-to-day stresses and let the mind slow down.

Prevent Postpartum Posture
Postpartum posture issues can lead to neck pain, pelvic instability and headaches. Pilates and low impact cardio help to lengthen the posterior chain (back of the body) to strengthen the glutes and back muscles, retraining the pelvic floor and core and address abdominal separation. All of which will help realign your body.
KIRSTIN KADE
Registered Associate Nutritionist
EMMA BROCKWELL
Specialist Women's Health Physiotherapist
DR BEKAH SHALLCROSS
Clinical Psychologist, Researcher and Feminist
MARIE LOUISE
Midwife and Author of The Modern
Midwife's Guide to Pregnancy, Birth and
Beyond
ANYA HAYES
Author, Pilates Instructor and Mindfulness Coach
ABIGAIL JAMES
Celebrity Facialist
GRAINNE DONNELLY
Advanced Physiotherapist in Pelvic Health
CLARE BOURNE
Pelvic Health Physiotherapist
SIOBHAN MILLER
Founder of The Positive Birth Company and Author of Practical Ways to Make Your Birth Better
JENNA LARKE
Jenna Larke is a community midwife based in South Oxfordshire.
KATE MOYLE
CORST accredited, UKCP Registered Psychosexual and Relationship Therapist, and EFS and ESSM Certified Psycho-Sexologist
ILLIYIN MORRISON
Midwife, hypnobirthing teaching, positive birth advocate and mother of one
SUE RICHARDS
Retired Midwife and International Board Certified Lactation Consultant
HOLLIE GRANT
Founder of Pilates PT and creator of The Pilates PT Method
Feel fit, strong and empowered during your pregnancy
THE BUMP PLAN
£35/month
+ One-off payment of £55 for your starter pack
Give yourself the best chance of a healthy and positive pregnancy with safe and effective workouts tailored to you. Join The Bump Plan today and move through each stage of your pregnancy with Hollie by your side.
LET'S GET STARTED!
Step 1: Select how many weeks pregnant you are.
This ensures that The Bump Plan is tailored to your stage of pregnancy
Please select the closest full week of pregnancy. For instance, if you are 12 weeks and 2 days, then select 12 weeks. If you are 12 weeks and 5 days, then select 13 weeks.
7 DAY FREE TRIAL
FREE
*Will roll over to monthly membership after 7 days
Discover all that The Bump Plan has to offer before committing to a monthly membership. Try the trimester specific workouts, explore the Education Hub, and watch Hollie's video diaries with a FREE 7 day trial.
LET'S GET STARTED!
Step 1: Select how many weeks pregnant you are.
This ensures that The Bump Plan is tailored to your stage of pregnancy
Please select the closest full week of pregnancy. For instance, if you are 12 weeks and 2 days, then select 12 weeks. If you are 12 weeks and 5 days, then select 13 weeks.
Frequently asked questions
Is The Bump Plan safe to do while pregnant? Will it harm my baby?
Your baby's health is of the utmost importance! The Bump Plan is safe and effective for pregnant women looking to maintain their fitness and strength during pregnancy. However, this does not extend to pregnant women who have any contraindications to exercise while pregnant.
Exercise is not only essential but incredibly beneficial during pregnancy as it can speed up labour, decrease your risk of gestational diabetes and even reduce interventions needed during labour. The NHS also encourages an active pregnancy.
Can I start The Bump Plan at any time?
Yes, you can start The Bump Plan at any stage of your pregnancy. Each workout is tailored to a specific trimester so you can be sure you're taking care of yourself and your baby.
What makes The Bump Plan unique is that you are working out and moving through pregnancy with Hollie at the same stage as you. We recommend starting as soon as possible to get the most out of the plan for the best experience.
How long are the workouts in The Bump Plan?
The Bump Plan is designed for busy women who need short and effective workouts. The workouts range from 20-30 minutes and provide 150 minutes of exercise per week, which is recommended by the NHS during pregnancy.
Who should not use The Bump Plan?
You should not use The Bump Plan if you have a high-risk pregnancy. This programme is not suitable for you if you have been diagnosed with gestational diabetes, preeclampsia, or are pregnant with multiples.
All participants will be asked to fill in a Health Declaration form at the start of the plan which allows us to determine whether or not The Bump Plan is safe for you. Please consult with your doctor before signing up if you have any concerns about your pregnancy.
How much is The Bump Plan?
Our monthly subscription is £35 per month with the optional luxury starter pack costing an additional £55 for the first month. After the first month, you will be charged £35 per month until you reach 42 weeks. This ensures that you can access the Education Hub once your baby has arrived. However, you can cancel your membership prior to 42 weeks if you choose.
Do I have to get a Luxury Starter Pack?
The Luxury Starter Pack is a core part of The Bump Plan. We have chosen specific products and equipment that are designed to support you throughout your pregnancy, including resistance bands that are the perfect strength for pregnant women.
However, you aren't required to receive it, and can opt out of receiving one. However, if you do choose not to include it you will not receive your band & ball, or hypnobirthing subscription.
Furthermore, if you choose not to have a Luxury Starter Pack you will still need a Pilates Ball and Resistance Band for ALL of your workouts: we will send you links to buy these after signing up.
What is The Bump Plan's refund policy? Can I cancel my membership?
You can cancel your subscription at any time via the 'Account' area of The Bump Plan.
You are eligible for a refund if you cancel your Subscription within 14 days from the date of transaction, provided that you have not accessed or started downloading any online content and have kept any physical items we have sent you in their original condition, unworn and in their original packaging.
In order to receive your refund you must please return any physical items we have sent you as part of your Subscription at your own cost. Please email us for the address to return the starter pack to.
It's also important to note that should you sign up, and then your consultation flags that you have a contraindication to exercise and therefore are unable to use The Bump Plan, you will be automatically refunded your initial payment.
Can I do The Bump Plan if I live abroad?
Absolutely, The Bump Plan can be done anywhere in the world. All you need is access to the internet!
If you have opted for it we can also send out our Luxury Starter Packs globally (however, an extra postage cost will be charged dependent on where you live).
Wanna try before you buy?
Try us for free! No strings attached.
START YOUR TRIAL
LET'S GET STARTED!
Step 1: Select how many weeks pregnant you are.
This ensures that The Bump Plan is tailored to your stage of pregnancy
Please select the closest full week of pregnancy. For instance, if you are 12 weeks and 2 days, then select 12 weeks. If you are 12 weeks and 5 days, then select 13 weeks.
What our clients have to say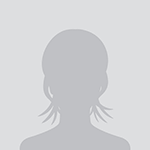 Francesca (Bump Plan Postnatal Member)
I am really enjoying The Bump Plan Postnatal! I love the workouts and how you can progress at your own pace, you can start at any point (I'm nearly 2 years pp)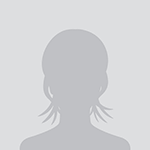 I am really enjoying the plan! I am expecting my second child and also juggling work - the workouts have felt realistic and achievable with the 20-30 minute timings so I have been able to fit them in amongst other commitments. I also love the flexibility of the on-demand sessions. I am enjoying browsing through the education hub and also signed up to the Hypnobirthing digital pack from my welcome goodies, which I am finding very beneficial for labour prep too!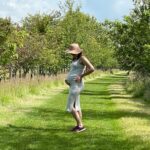 I have gained so much from this plan. I have learnt so much about pregnancy, the effect on our bodies and how best to look after myself. From learning how to work out and move safely, to do pelvic floor correctly, to the videos on how to breastfeed. It's been such a great support.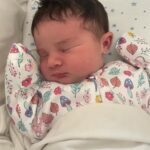 I first started The Bump Plan in August 2021 when I was 19 weeks pregnant and immediately loved the way it helped me to keep active whilst also giving me time to get to know and respect my changing body. Hollie's workouts kept me going right up until the end of my pregnancy and reminded me that I could keep moving even if I felt like a whale! I immediately moved onto The Bump Plan Postnatal and did the first routine of the Recovery Phase at 2 days post partum. Simply taking that time to breath and appreciate what my body had done was honestly quite emotional. Now, my baby is nearly 9 weeks old and I've just done the first cardio workout of Phase 2. I finished it feeling SO proud of myself and loved getting a sweat on for reasons other than the night sweats (ew). I'm really looking forward to continuing to move up through the phases and I think I'll end up feeling even stronger and fitter than I did pre-pregnancy.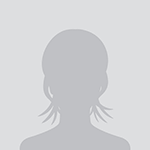 Anja (Bump Plan Postnatal Member)
The Bump Plan, c-section pathway, gave me a way to return to movement shortly after c-section (I was on the mat on day 15 post-partum). I loved gentle checking-in with various muscles during recovery stage and by now in stage 2 feel safe moving as much as I want and need to, not just during sessions - but throughout the day.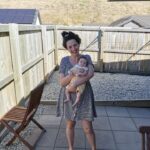 Thank you for creating The Bump Plan! I did your workouts most days during pregnancy, and it really helped me remain positive & strong both mentally and physically for the 9 months. My daughter Scarlett Olivia was born January 2022 in New Zealand via planned csection and I have just started the postnatal plan to continue recovering and rebuild my incredible body 💪☺️ So, thank you for the support on this motherhood journey!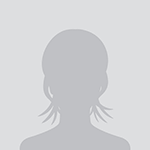 I loved the mix of low-impact cardio and Pilates to get an all-over workout, whilst knowing it was safe for my baby. I would thoroughly recommend Hollie to anyone - pregnant or not! I still do my pelvic floor exercises with Hollie's hilarious visualisations in mind!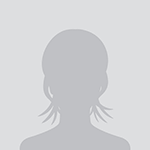 Taking part in the pre-natal classes was a highlight of my pregnancy. I loved that I could continue to exercise at home with expert tuition right up to the day before I gave birth. ⠀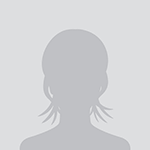 I just want you to know how much I am enjoying the bump plan! In the 2 weeks that I have been using it I have noticed such a huge difference in my physical and mental well-being. I feel so calm and empowered.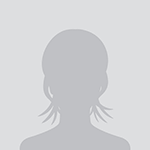 Just wanted to tell you that I am absolutely LOVING The Bump Plan! It is a life saver in these times as all my local classes in York were suspended as it wasn't possible to put all of them online. It feels so nice to still be exercising and learning. I got hooked on Pilates about a year before becoming pregnant and it has really helped my back which I have had problems with for years, but since doing pilates regularly i've barely had any issues.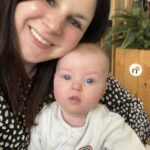 I also felt incredibly supported by the community and the knowledge that there were so many other women going through the workouts alongside me. For me it was not about getting "back into shape" quickly but much more about getting my sense of identity back and feeling strong enough to enjoy my three kids. I am so grateful to Hollie and the team and I fully intend to keep going with pilates forever.  Of course, I also signed up to the postnatal Bump plan as soon as it was available!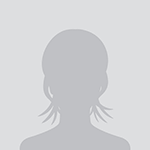 I discovered the bump plan classes in my second trimester and they made such a difference to my pregnancy. I love the fact that they prepare you for after birth too, and I am convinced my speedy post-natal recovery is largely due to them. Since 6 weeks postpartum I've been doing the postnatal classes and can't believe how much my strength has returned already. It is great to have access to such knowledge, and rebuild core strength safely and sustainably. I cannot recommend these classes enough for during and after pregnancy, and I'm excited to move on to the more challenging classes soon!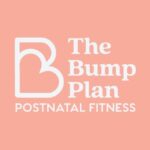 I've been doing Hollie's live pre-natal pilates workouts throughout my pregnancy so far and been absolutely loving them. I have learnt so much from her, she is unbelievably knowledgeable!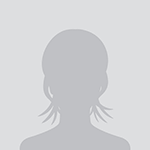 I'm so happy I found out about Hollie's classes in early pregnancy. Her classes challenge me, but in a safe supportive way, and I love how there's a range of classes for each stage of pregnancy.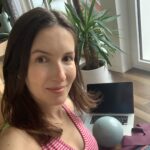 I'm Lisa, 36 weeks pregnant with my first baby. This being my first pregnancy, I didn't know what to expect or what type of exercise was safe for me to continue to do. The Bump Plan helped me feel safe and continue to be active.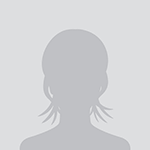 I absolutely love your classes, they have kept me sane and fit throughout this pregnancy, I honestly don't know what I would have done without you and your array of live and on-demand classes. I am extremely thankful to Yasmine for having connected me to you and look forward to training with you both post-natally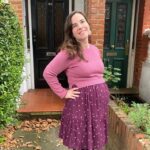 I am now 32 weeks pregnant and can safely say that the Bump Plan workouts pretty much mark the first time I look forward to working out and specifically try and make time for it.