Anyone who knows me knows I love my food! I like a glass of wine, I love pasta and chocolate and I am in no way a vegan (I do love the odd bacon sandwich). I try not to cut out any big food groups (I do try to limit my sugar) but this courgetti recipe is a great way of replacing the heaviness that pasta can leave you with whilst still filling you up. Chicken is a great source of protein, the healthy fats in the seeds are great for the skin, hair and nails and pesto is just pure delicious. To make your own pesto simply blitz together basil, pine nuts, good quality olive oil and garlic.
---
Serves 2
2 courgettes, spiralised (don't have a spiralizer? Get one HERE)
2 chicken breasts, finely chopped
1 large handful of sunflower seeds
1 large handful of pumpkin seeds
One garlic clove, minced
4 sprigs fresh thyme (optional)
Coconut oil
4 tablespoons homemade (or good quality) pesto
Sea salt
Black pepper
Chili flakes.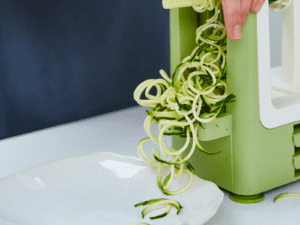 ---
Method
Place a large pan of salted water on to boil for later.
Fry your seeds in a large frying pan with 1 tsp of coconut oil for 1 minute. Add the garlic and fry for an extra 10 seconds before putting onto a plate to cool.
Use the same pan to fry off the chicken and thyme, season with pepper and chili. When cooked through add the courgetti to the boiling water and then immediately strain and tip onto a clean dry tea-towel to dry off.
To serve pile the courgetti, pesto and chicken into a large bowl and top with the seeds. Enjoy, and if you make this please let me know what you think using the hashtag #themodelmethod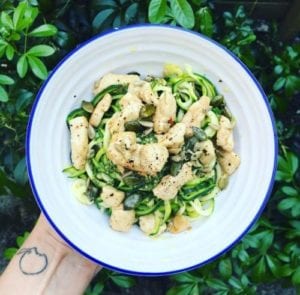 *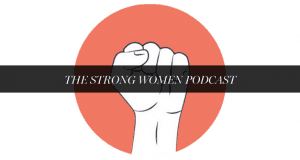 Did you enjoy this Courgetti recipe? Have you checked out my Strong Women Podcast? If not, find it HERE.